These remarkable whistleblowers span the globe, but they all have one thing in common: they couldn't stand idly by while something was wrong.
Sometimes, all it takes is one brave individual to stand up and speak out to force change.
We call this whistleblowing — when an employee of an organisation reports fraud, abuse, corruption, or public health and safety danger, often at the risk of their own wellbeing or livelihood.
However, speaking out takes guts, and many would-be whistleblowers remain silent.
That's why it's vital to highlight and celebrate famous whistleblowers. Here, we share seven inspiring cases in whistleblowing from countries around the world, detailing their motivations and the outcomes of their courageous decisions.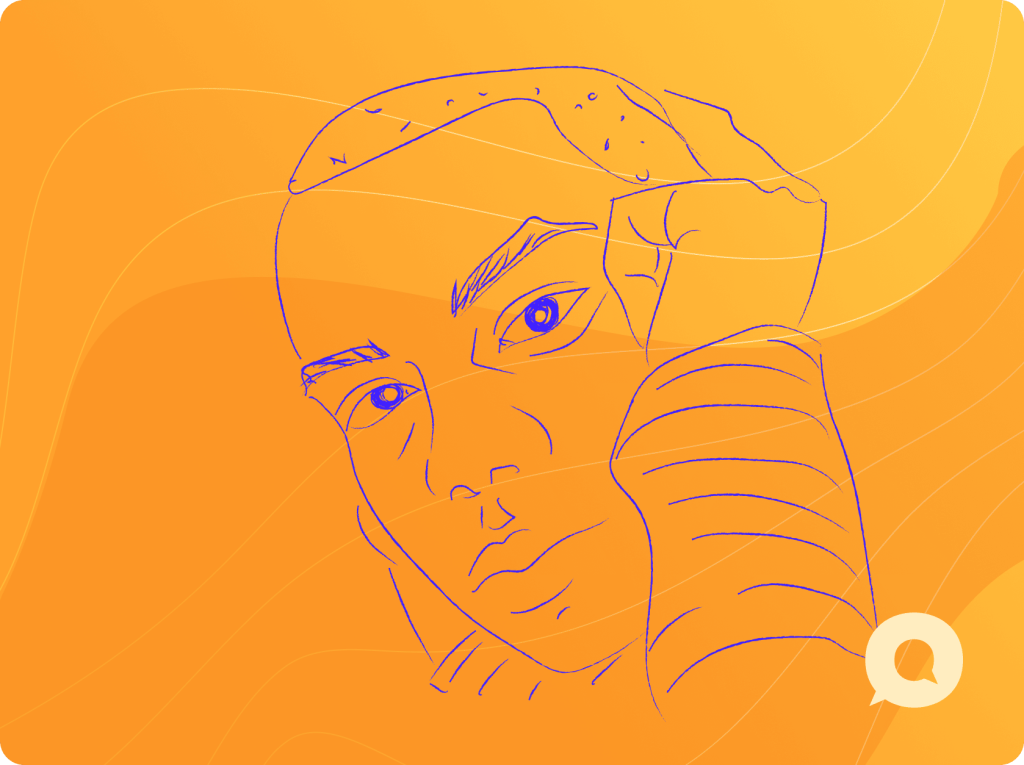 7 famous whistleblower stories and the people behind them
1. Edward Snowden: Exposing illegal surveillance in the U.S. and beyond
Perhaps the most famous whistleblower in recent years, Edward Snowden was working as a contractor for the National Security Agency (NSA) in the United States in 2013 when he felt compelled to act.
After trying to raise his concerns about the NSA's sketchy global surveillance programs internally, he released top-secret documents to reporters at The Washington Post and The Guardian.
By leaking those documents, he brought to light a far-reaching invasion of privacy by the U.S. government, partner intelligence agencies, and a host of telecommunication companies.
At the time, he reportedly said he "couldn't allow the U.S. government to destroy privacy, Internet freedom and basic liberties."
Snowden was subsequently charged with two counts of violating the Espionage Act and theft of government property. However, he fled to Russia before he was arrested, where he was granted asylum and, eventually, citizenship.
Seven years after first leaking the documents, a U.S. court ruled that Snowden exposed illegal surveillance by the federal government.
2. Maria Efimova: A small island story with huge consequences
Following the release of the 2016 Panama Papers, Maltese investigative journalist Daphne Caruana Galizia had been researching vast corruption and money laundering schemes in Malta.
Maria Efimova, a former employee of Pilatus Bank, provided data to Caruana Galizia in 2017, revealing that a secret Panama-based company belonged to Michelle Muscat, the wife of Malta's former Prime Minister, Joseph Muscat.
Efimova's evidence helped the journalist join the dots and shed light on illegal activity on the island.
Six months after Caruana Galizia published her story, she was murdered when a car bomb was detonated inside her vehicle.
Maria Efimova, her husband, and her two children fled Malta, eventually seeking refuge in Greece soon after Caruana Galizia was killed.
Thanks in part to Caruana Galizia's investigation (and Maria Efimova's courageous decision to speak up), Pilatus Bank had its licence revoked by the European Central Bank in 2018.
Read more: 7 steps to create, maintain & promote a speak-up culture at work.
3. Antoine Deltour & Raphaël Halet: Lifting the lid on Luxembourg's tax scandal
In 2011, Antoine Deltour, a former PricewaterhouseCoopers (PwC) employee, passed information to French journalist Edouard Perrin. It detailed how multinational companies like Amazon, PepsiCo, and Deutsche Bank had struck deals with Luxembourg to avoid cross-border taxation.
Many of these companies had managed to reduce their tax liabilities to almost zero by developing complex and unethical strategies within the tiny European Union nation.
What became known as the "LuxLeaks," brought to light the Grand Duchy's role in helping huge companies slash their global tax bills via tax avoidance.
As the scandal grew, fellow leaker Raphaël Halet stepped forward despite acting anonymously. The pair were dragged through the courts, accused of stealing sensitive records. And while their lawyer argued for their innocence under whistleblower law, Deltour and Halet gained public attention and support during not one, but two trials.
In 2018, Deltour was finally recognised as a whistleblower and had his conviction overturned. However, the same court declared that Halet didn't meet whistleblower criteria, and his conviction was upheld.
4. Mark Felt: The guy they called 'Deep Throat' brings down a presidency
In 1972, Washington Post journalists Bob Woodward and Carl Bernstein broke the Watergate scandal. Burglars had broken into the office of the Democratic National Committee (DNC) in the Watergate complex in Washington, D.C. They had been caught wiretapping phones and stealing documents.
As the story unravelled, it became clear these individuals were acting on the instruction of President Richard Nixon, ultimately forcing him to resign from office in disgrace.
The President's downfall was thanks to a whistleblower who went by the pseudonym "Deep Throat." For more than thirty years, people speculated about the identity of Woodward and Bernstein's anonymous source. In 2005, Mark Felt revealed that he was the "guy they called Deep Throat".
Felt was the Associate Director of the FBI at the time and second-in-command at the Bureau. He leaked crucial information regarding Nixon's involvement in Watergate, setting the wheels in motion that would bring down the presidency and see several co-conspirators sent to prison.
Mark Felt passed away in 2008, aged 95.
NorthWhistle: encrypted whistleblower protectionThe importance of whistleblowers can't be understated. However, you don't need a Woodward and Bernstein on the end of the line to blow the whistle on corruption.
The NorthWhistle app makes reporting wrongdoing in your organisation safe and easy.
As an internal reporting mechanism, we support encrypted whistleblowing in text and voice, always fully anonymous as standard. Personal data is kept secure, while your business effortlessly complies with the EU's whistleblower directive and other whistleblower protection laws.
Book a demo here.
5. Chelsea Manning: The largest leak of classified docs in U.S. history
In 2010, while working as an intelligence analyst for the U.S. Army, Chelsea Manning released the largest set of classified documents in U.S. history.
These documents were published by Julian Assange's WikiLeaks, highlighting the harrowing abuse and torture of prisoners by the American armed forces in Iraq and Afghanistan. These Human Rights violations sparked a public debate that rages to this day.
As a result of the leak, Manning was convicted of violating the Espionage Act following a divisive legal case and was sentenced to 35 years in prison. However, after seven years of imprisonment, her sentence was commuted by President Obama.
She was released in 2017 and today continues to champion freedom of expression and transgender rights.
6. Terry Bryan: Shining a prime time light on care home abuse
An experienced nurse, Terry Bryan was working at the privately-owned Winterbourne View Hospital in the UK when he witnessed appalling abuse of residents with learning difficulties.
At first, he tried to do things by the book. He raised concerns with management, and when he was ignored, he took his observations to the Care Quality Commission (the independent regulator of health and social care in England).
Sadly, the CQC also failed to act, so Bryan turned to the BBC. They broadcast the show Undercover Care: The Abuse Exposed, which led to the imprisonment of several care workers.
Terry Bryan now uses his experience to inspect care homes and nursing homes in South Wales, helping to ensure the abuse he witnessed will never happen again.
When asked by The Guardian if he would blow the whistle again, he said yes. "How would you live with yourself if you didn't do it?"
Read more: How do you know if you have a whistleblowing case under EU law?
7. Libor Michálek: The prolific Czech whistleblower does it again
When it comes to impactful whistleblowing cases in Europe, Libor Michálek is something of a maverick. He has chosen to blow the whistle not once but twice in his career, exposing two national scandals in the Czech Republic.
The first was in 1996, when he was fired from the National Property Fund after uncovering financial fraud. After being stonewalled by the NPF's director, he took his concerns to a journalist, who published an article about the ongoing embezzlement. After a year-long court battle, he won his job back.
Then, in 2010, he did it again. While working for the State Environmental Fund (SEF), he blew the whistle on a scam to inflate the cost of a wastewater treatment plant in Prague by $138 million — money supervisors intended to siphon into private bank accounts. It remains one of the biggest corruption scandals in Czech history.
In 2012, Michálek was elected to the Czech Senate on the back of his reputation as a fighter of corruption. He worked as a public servant until 2018.
Speaking to the Organized Crime and Corruption Reporting Project (OCCRP), he laid down the gauntlet to whistleblowers: "Do not allow bad things to happen," he said. "The problem of the world is not the power of the evil, but the weakness of the good."
Key takeaways: 5 lessons you can learn from these famous whistleblowers
Be brave – The act of whistleblowing is vital for a civil society to function. When fraud and corruption go unchecked, it can spiral out of control. However, while it's often in the public interest to highlight wrongdoing, being the first to take a stand can be scary.

As many of the whistleblowers on our list discovered, speaking out requires a great deal of courage — but they weren't fearless. Bravery is not the absence of fear, it's the choice to act in the face of fear.

Trust that you're doing the right thing (even if you're scared) and embrace the rest of the lessons below.
Be careful – Not all whistleblowing involves the disclosure of state secrets, but that doesn't mean you shouldn't be careful. Take steps to protect yourself and think twice about who reveal your concerns to.
You don't need to go to the same lengths as Edward Snowden (who made journalists put their phones in a freezer in case they contained surveillance devices), but you may want to take inspiration from his cautious nature.
Be persistent – Almost everyone on this list met some resistance when they tried to blow the whistle. It took Snowden months to convince journalist Glenn Greenwald to agree to meet and listen, while Terry Bryan went through management and a governing body before convincing the BBC to highlight his concerns.
The lesson? If at first, you don't succeed, try and try again.
Be clear – In many cases, whistleblowing requires honed communication skills. Leaking documents without commentary won't always be effective.

Before you share your concerns, try to write a short summary of the issues and rehearse speaking clearly and confidently on the subject. Many people will judge your credibility on how you come across (both in writing and in person).
Be ready (for consequences) – There are many national laws and legal protections for whistleblowers, however, fallout and retaliation can still happen. Edward Snowden and Maria Efimova had to flee. Chelsea Manning was imprisoned. Deltour and Halet were dragged through the courts.
When you speak out, you must be prepared for pushback. Learn from these famous figures. Surround yourself with allies, make contingency plans, and never lose sight of why you've chosen to blow the whistle.
In summary: the protection of whistleblowers has never been more vital
While you may have heard of some (or all) of the brave whistleblowers we've listed above, others have gone under the radar.
Whistleblower retaliation is still a major issue in both private companies and government agencies — and the reason why many would-be whistleblowers stay quiet.
We're determined to change that. By making whistleblowing easy, secure, and anonymous, the NorthWhistle app can help your business comply with the EU whistleblowing directive, while also helping your people feel safe that they can highlight wrongdoing without retaliation.
Learn more about NorthWhistle here, or book a demo call to see our whistleblowing channel in action.