How can senior leaders help create a non-discriminative working environment? Creating a diverse and inclusive work environment has become vital in the face of growing worldwide discrimination.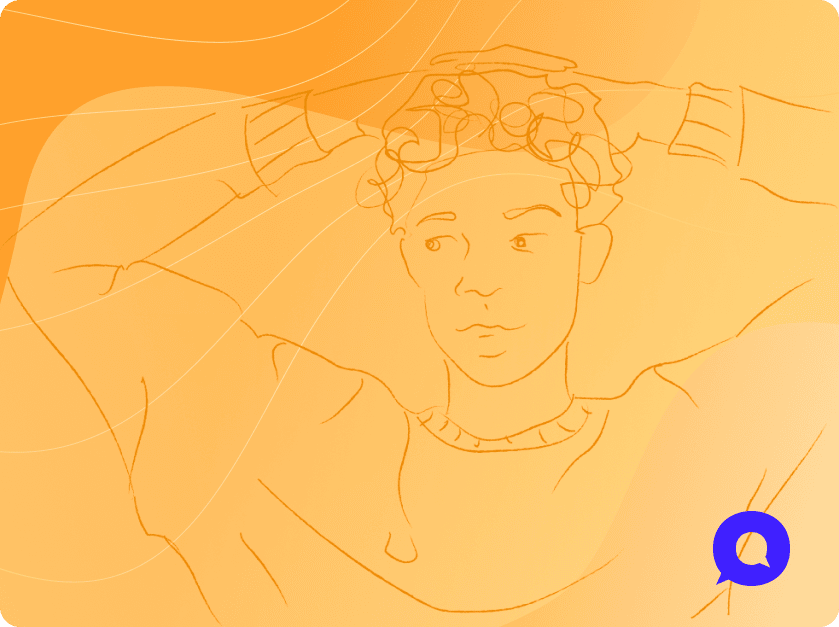 According to research by the World Justice Project (WJP), 70% of countries have seen discrimination worsen between 2021 and 2022. Since 2015, discrimination has increased in three-quarters of countries studied by the WJP.
Closer to home, 5.23 million women in the EU reported feeling they were being discriminated against at work in 2021, and 3.63 million men reported the same.
In short, D&I matters because when employees feel discriminated against, they won't stick around for the long run. However, if you can offer equal opportunities and create safe spaces for team members to work and grow (regardless of cultural differences or disabilities), your organization can tap into some significant business-boosting benefits.
Here, we look at what diversity and inclusion mean in the workplace, the benefits of a diverse workforce, and share some tips for creating an inclusive working environment.
(Do you already know what diversity means and why it matters? Skip to our tips)
What does diversity and inclusion mean in the workplace?
Diversity and inclusion are often used interchangeably, but it's important to note that they're two distinct ideas:
Diversity is all about the representation of different groups within a single environment.

Inclusion, meanwhile, is the act of ensuring that each of these groups is integrated into that environment and that their contributions and opinions are valued.
When used together, diversity and inclusion (D&I) in the workplace means that different races, nationalities, genders, sexual orientations and identities are present in the organization — and they have the same opportunities to engage, influence, and progress, regardless of their backgrounds.
What are the benefits of a diverse workforce?
Research on company culture by Great Place To Work shows that when employees are treated fairly, shown respect, and enjoy a sense of belonging, they are:
9.8 times more likely to look forward to work
6.3 times more likely to have pride in their work
5.4 times more likely to want to stay for a long time at their company
Prioritizing workplace inclusion can help you attract and retain a diverse and talented workforce. And once you have that, the benefits keep coming.
Companies with greater diversity in their ranks often enjoy clear competitive advantages, with differing perspectives and fresh ideas enhancing their problem-solving capabilities. This is further underlined in a study by McKinsey & Company, which suggests that diverse teams can power innovation, increase productivity, and drive financial performance.
Sold on the benefits of diversity and inclusion? Here are 4 things you can do to support D&I in your organization.
4 practical tips for creating an inclusive workplace culture
1. Implement ongoing training to address unconscious bias at every turn
Unconscious bias (sometimes called "implicit bias" or "implicit stereotyping") is when our brains make snap judgments about someone's character or talent, often based on someone's background, race or gender. As the name suggests, we aren't always aware of these assumptions or where they come from.
Unconscious bias affects everyone and can influence hiring decisions and interactions with colleagues and customers. To counter the impact of bias, many businesses have started offering unconscious bias training. This helps attendees identify and manage their internal biases, make behavioural changes, and track progress.
If you'd like to follow suit and offer training to challenge stereotypes and build an inclusive culture, it's vital that you make sure it's more than a simple checkbox exercise. It should be an ongoing, open dialogue where your people are incentivized to improve diversity and equality in the business.
Ultimately, it should lead to structural and organizational change, where D&I is at the heart of hiring and workplace culture.
2. Champion a "speak up" culture
A "speak up" culture is one where employees feel safe and comfortable raising concerns about any misconduct they might witness or experience.
This might take the shape of employees highlighting wrongdoing to their line manager or other superiors. But it should also include more formal whistleblowing policies and procedures, such as anonymously reporting issues to business leaders and industry regulators.
A good recent example of this in action is the Financial Conduct Authority's "In confidence, with confidence" campaign. The idea behind the campaign is to help financial firm employees set the tone "from within" by giving them the confidence to blow the whistle on potential breaches without fearing retaliation from senior management.
You can take inspiration from the FCA by following in their footsteps:
Update your website or company intranet to provide employees with whistleblowing information, including the steps they can take to confidentially report concerns and how they'll be protected against retaliation for whistleblowing.
Introduce a whistleblowing app to anonymize the process and increase confidence around disclosures.
Start tracking whistleblowing metrics to measure the effectiveness of your program.
Read more: 7 steps to create, maintain & promote a speak-up culture at work
3. Shake up the make-up of your teams via collaboration and recruitment
If your teams are too similar in terms of their cultural backgrounds, experience, or gender, they run the risk of operating in an echo chamber. Diversity is crucial to building a positive, collaborative environment, and by introducing fresh perspectives from elsewhere in the business, you can inspire new ways of thinking.
However, diversifying a team and a business can't happen overnight. You need to address your recruitment process to weed out any bias that might lead to underrepresented talent missing out in the first place.
Make sure you keep any identifying info (age, gender, ethnicity) from your hiring team as they sort through applications, and then use a diverse interview panel for each candidate.
4. Be aware of upcoming cultural celebrations (and plan accordingly)
Finally, one of the best ways to enhance the employee experience around diversity and inclusion is to simply be aware of, acknowledge and accommodate any upcoming cultural holidays and celebrations.
You can do this in a variety of ways. For example, in your company's Slack channel or Teams chat, you could draw attention to an upcoming event and share some information about the history and customs. Or you could ask one of your colleagues who'll be observing the holiday to share their experiences and plans.
Another important consideration is your company calendar. Make sure it's updated regularly with any multinational religious or cultural holidays, and ensure your staff are respectful when scheduling meetings and deadlines around these days.
Key takeaways
Everyone is responsible for inclusion, from senior leadership to managers, team leaders, and employees. However, while everyone has a role to play in building an inclusive company culture, it must start at the top and spread to all facets of the organization.
It's up to you as a leader within your company to set the tone and provide your employees with the tools and training they need to speak up and let diversity flourish.
About NorthWhistle
The NorthWhistle app makes speaking up at work safe and easy. As an internal reporting mechanism, we support encrypted whistleblowing in text and voice, always fully anonymous as standard. Personal data is kept secure, while your business complies with the EU's whistleblower directive and other whistleblower protection laws. Book a free demo here.